Not just pretty pictures, each image is part of a quest for knowledge and has a story to tell. Researchers from a wide variety of disciplines explore inner space at the micro, nano and atomic levels to answer questions and solve problems.
Microscopy enables innovation and discovery in areas as diverse as medicine, engineering and archeology. Look down the microscope for future sustainable materials, renewable fuels, healthcare and agriculture innovations.
Microscopy Australia is proud to present this collection of images from our network of centres around Australia.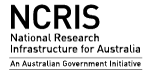 Microscopy Australia is a key national research infrastructure network, funded by the State Governments, the Commonwealth through the National Collaborative Research Infrastructure Strategy (NCRIS), and partner institutions.